OWL Risk Management Consulting Blogs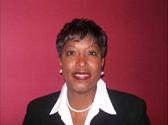 It is the desire of this blog to help you grow strong in these areas. In it you will find a wealth of information that will not only benefit your ministry, but it might help to keep you out of IRS trouble. We take time to research and write about the latest legal and tax changes happening in the world of ministry. We also address issues that affect pastors, leaders and board members personally.
Overall , our bottom line commitment is to empower you with the knowledge necessary to make informed decisions. Please take some time to browse our postings. After reading each blog, feel free to leave a comment if you think it may benefit others. With our collective knowledge and experience, we may be able to help each other more than we can imagine!
Read Blogs Below
Tuesday, November 9, 2010
10 Tips To Brand Yourself: Helping Your Business Grow Using Social Media

Small Business
What's your brand? You may not know it, but if you've created a book, CD, or DVD, you've already started developing a brand.

Small businesses have always been focused on building the brand names of their companies and for good reason. How else would people know they exist, what they offer and even where they're located. Some small businesses invest in expensive PR companies, hoping for publicity in mainstream news outlets. Others, such as boot-strapper entrepreneurs, use guerrilla marketing tactics to generate interest with almost no budget. We're living in a world where consumers and journalists alike are looking to connect directly with entrepreneurs and hear their stories. It's not just about what your company does, but why you started it, its purpose and your vision. Social technologies, such as blogs, Facebook and Twitter, have enabled entrepreneurs to become known, connect directly with their audience and build relationships on a global scale. As a small business, you need to become the brand.
MONDAY, NOVEMBER 8, 2010
I'm New To CinchCast and I'm Loving It! So What Is It?
For the record, I'm new to Cinchcast, a combined micro-podcasting and tweeting networking website. As a busy professional I'm always on the go, traveling and talking to many people. Now I have a way to instantly share my ideas and conversations with others through Cinchcast. I've recently added the Cinchcast widget to my blog and website.

WEDNESDAY, NOVEMBER 3, 2010
Avoiding Fraud and Scams During The Holiday Season
Word of mouth is fraud's worst enemy!

The holidays are traditionally a time of giving, yet they're also a time when crooks try to take advantage of consumers. During the holiday season, scams targeting your pocketbook tend to pop up more frequently, so please be aware! Listed below are several fraud and scams that are circling around and making stops in your inbox and/or mailbox.
Holiday Electronic Greeting Cards

Seems harmless, right? How could a nice card of caterpillars hugging hurt anyone? Well, they've become so popular that scam artists have started using them as bait for installing malware on your computer. This is especially true around holiday times – Christmas, Valentine's Day, Mothers' Day, etc. when millions of people send or receive e-greeting cards and e-gift cards. Here's how it works:
You receive an email letting you know that "a friend" has sent you a holiday greeting card. When you click the link to open the card, you are either directed to a site with malware on it, or you'll be asked to install a video plug-in or some other kind of software so you can view the card.
TUESDAY, OCTOBER 5, 2010
Adults Using Mobile Phones
A study by Pew Internet was recently released, which focused on mobile phone behavior among American adults. In this study, it was determined that 72% of American adult cell phone users send and receive text messages on a regular basis. While this is similar to the percentage of American teens that send and receive texts (87%), American adults still send about 1/5 the number of text than their teenage counterparts. A number of other interesting findings were included in this study, the most interesting of which are illustrated below:

African American and English-speaking Hispanics are more likely to own a cell phone and to use their handset more intensively than their white counterparts.

87% of African Americans and English-speaking Hispanics own cell phones, compared to 80% of whites.
12% of African American and 14% of English-speaking Hispanics make and receive more than 30 calls a day on their mobile phones. 4% of whites report placing and receive that many calls.
African American and Hispanic texters typical send and receive 10 texts a day; whites who text typically send and receive 5 texts a day

THURSDAY, AUGUST 19, 2010
IRS Extends Filing Deadline for 990-N and 990-EZ
Tax-exempt organizations that have not filed a Form 990 since 2007 remain in danger of losing their tax-exempt status. For calendar year organizations, the first date of automatic revocation began May 17, this year. However, due to the large number of nonprofits still out of compliance, the IRS has granted a one-time special filing extension.
TUESDAY, AUGUST 3, 2010
Clergy, Mileage Logs and The IRS
It is important for church leaders to recognize that the tax code imposes strict limitations on the use of the standard mileage rate.

A taxpayer kept a log of his travel. Each day, he noted the beginning and ending mileage but did not note each place he stopped or the business purpose of the stop. For three years he claimed deductions for 67,910 miles, 62,456 miles, and 58,616 miles for the business use of his cars. The IRS audited his returns for these years, and denied a deduction for any of these miles on the ground that they were not adequately substantiated. The taxpayer appealed to the Tax Court. Royster v. Commissioner, TC Memo. 2010-16 (2010)

Read More